10 Numbers ,
10 Facts,
behind Claude Monet's masterpieces
10 Numbers, 10 Facts behind Claude Monet's masterpieces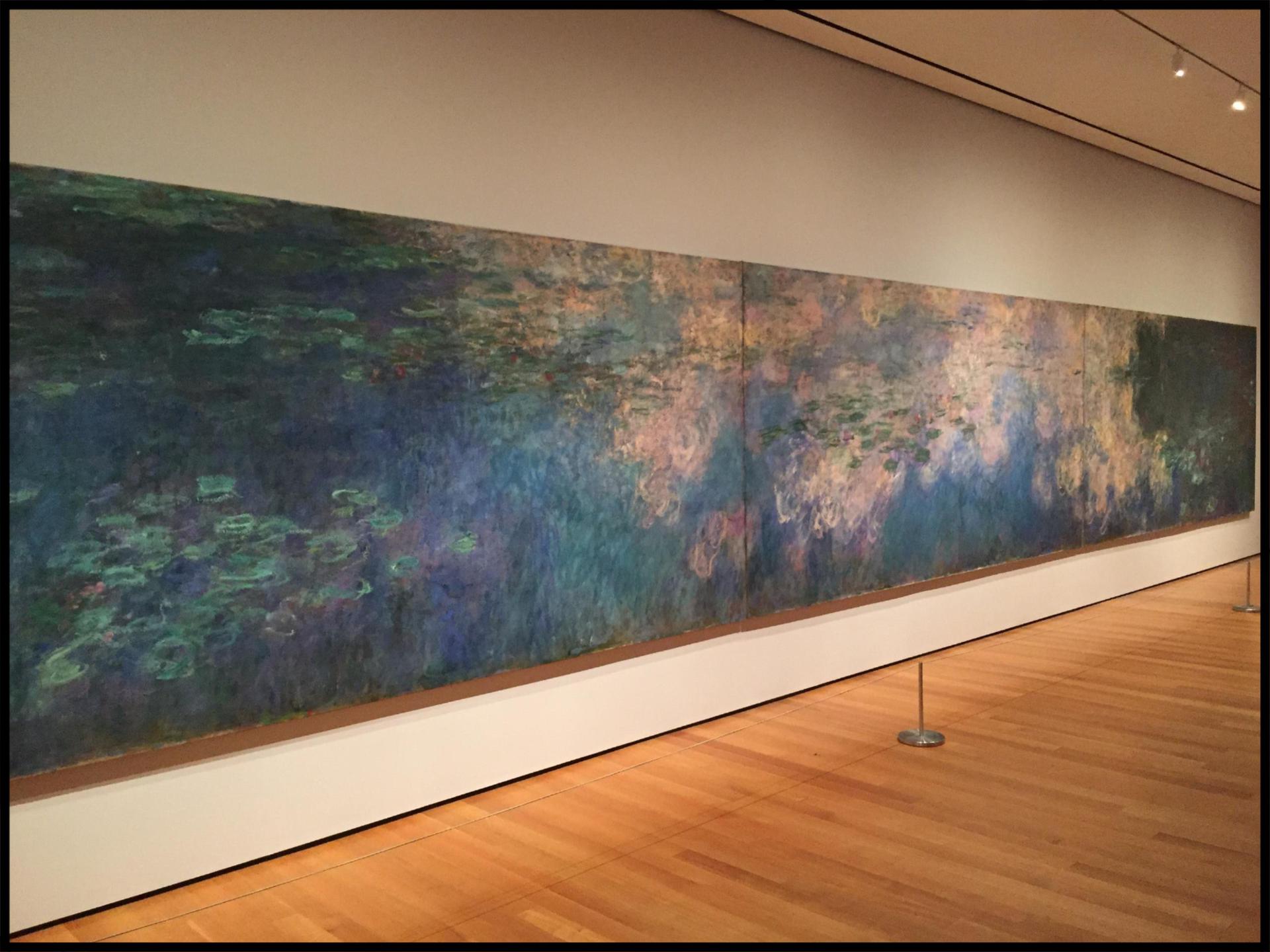 Water Lilies , 1914-26, Museum of Modern Art (MoMA), New York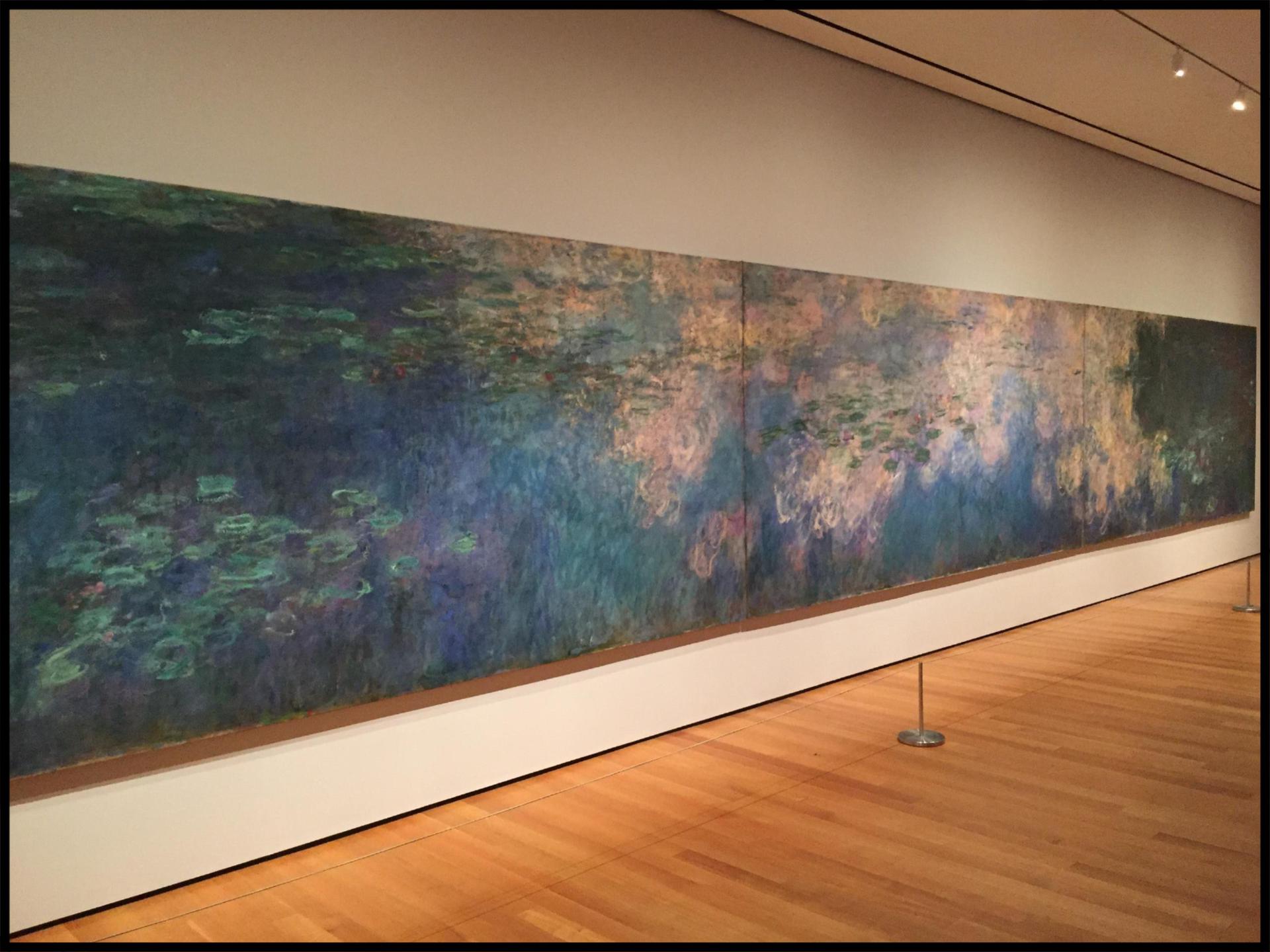 Water Lilies , 1914-26, Museum of Modern Art (MoMA), New York 
The Water Lilies is a series of approximately 250 oil paintings depicting Monet's flower garden at his home in Giverny, France .
In 1890, Monet became prosperous enough to buy the house in Giverny, the surrounding buildings and the land for his gardens. In 1893, he began a vast landscaping project which included lily ponds that would be his source of inspiration for his famous series. 
There would have been no water lilies if Monet had obeyed the local authorities. Monet imported the plants from Egypt and South America. The city council demanded he uproot the plants in fears they would poison the area's water. But Monet ignored them.
Apparently, Monet hired 7 gardeners to take care of his garden and they worked 13 hours a day.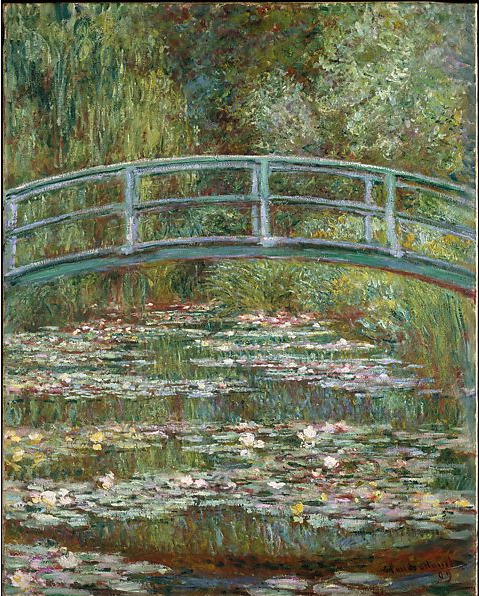 Bridge over a Pond of Water Lilies , 1899, The Metropolitan Museum of Art, New York
There are 17 paintings depicting the Japanese-style bridge that Monet built over his pond. The structure can be seen in various lighting and weather conditions. 
In 1908, Monet destroyed 15 of his Water Lilies right before an exhibition planned at the Durand-Ruel gallery in Paris. He preferred to destroy them rather than have the work go on display.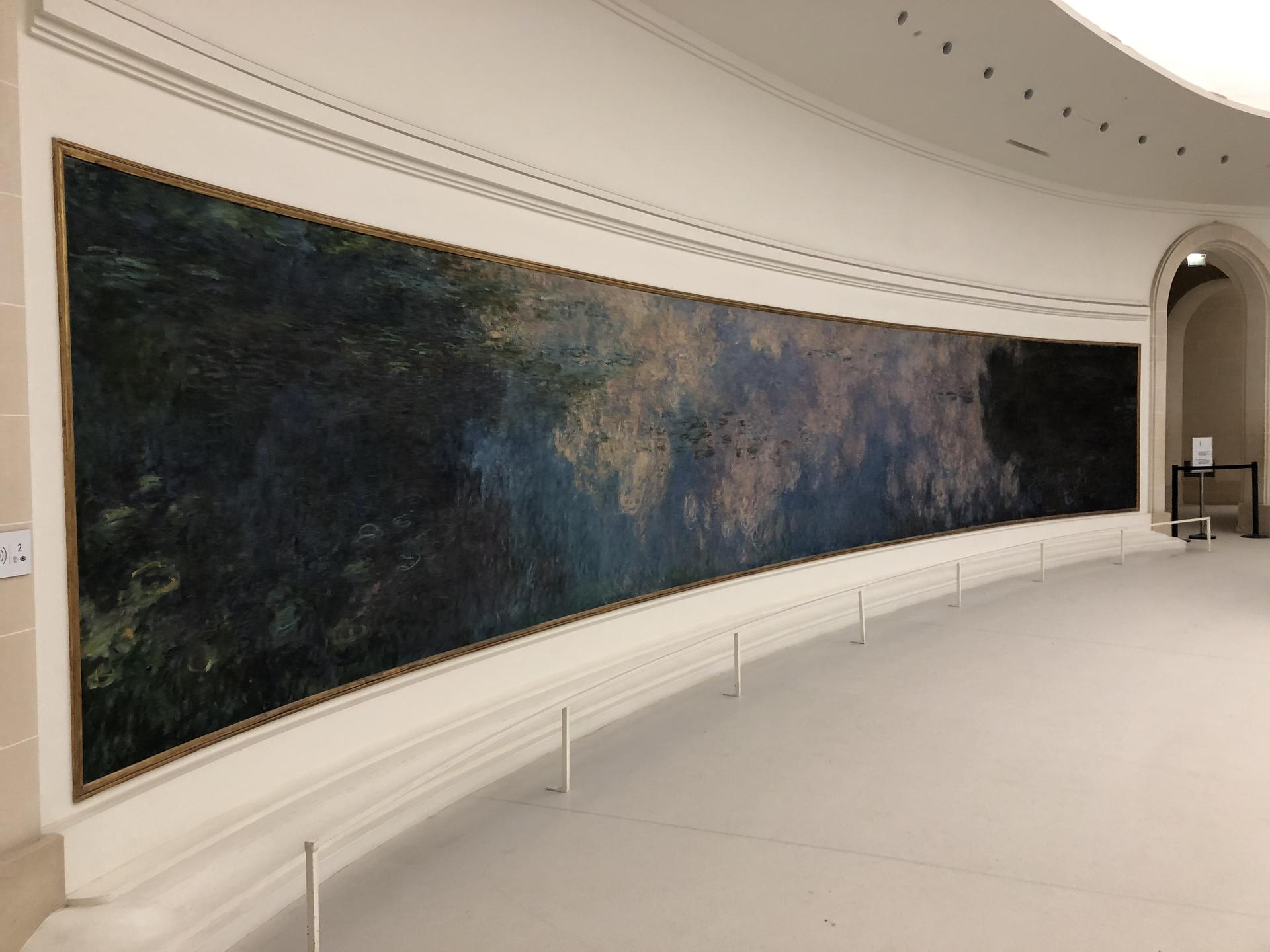 The Water Lilies: The Clouds , 1915-1926, Musée de l'Orangerie, Paris
If you visit the Musée de l'Orangerie in Paris, you will see Monet's Water Lilies in two specially made oval exhibition rooms. It had always been Monet's intention to envelop the viewer with his large panels of water lilies .
That year, Monet underwent two operations to remove his cataracts. The paintings done while the cataracts affected his vision have a general reddish tone , which is characteristic of the vision of cataract victims. After his operations he even repainted some of these paintings, with bluer water lilies than before.
This series of paintings was the focus of Monet's last thirty years of his life.
Monet died of lung cancer on 5 December 1926 at the age of 86 and is buried in the Giverny church cemetery.
Inspired by the complex beauty, fragility, and radiance found in Monet's Water Lilies ? Enjoy our selection of curated gifts inspired by Monet's famous flower garden.